Orlando vigil planned for Las Vegas shooting victims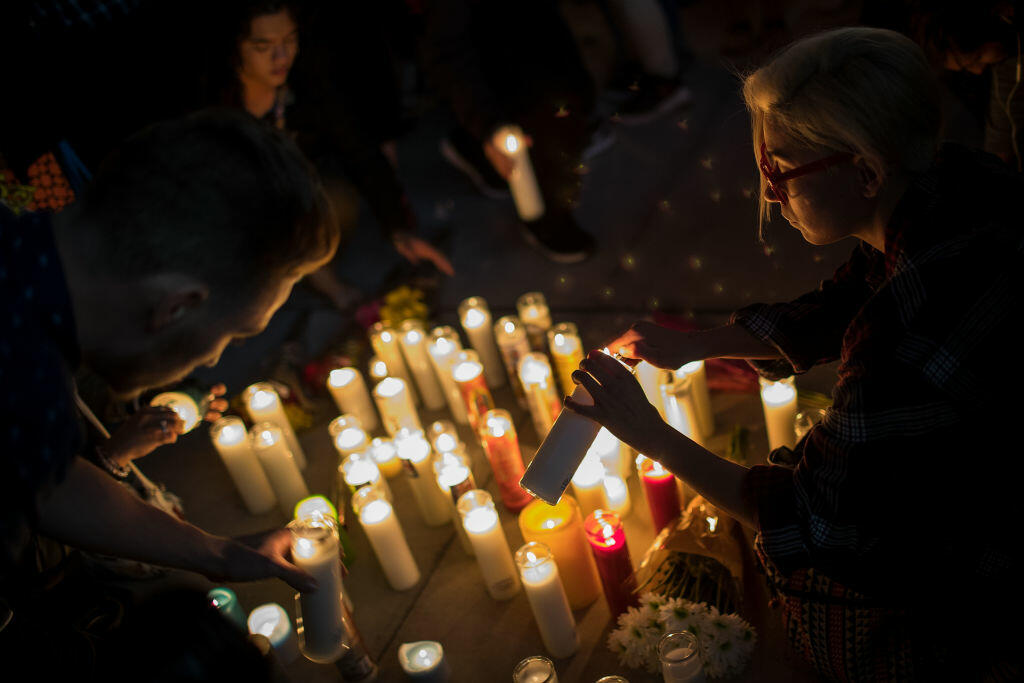 ne Orlando Alliance is organizing a vigil Tuesday for the victims of the Las Vegas shooting, the group announced Monday.
The group, a coalition of LGBT organizations that came together after the Pulse nightclub mass shooting in Orlando last year, said the gathering is designed to show love and support for those affected by Sunday night's shooting.
It's scheduled from 6 p.m. to 8 p.m. at the Seneff Arts Plaza at the Dr. Phillips Center for the Performing Arts, across the street from City Hall.
A gunman sprayed bullets into a crowd attending an outdoor country-music concert Sunday night in Las Vegas, killing at least 59 people and wounding at least 515, investigators said.
More than 22,000 people were listening to country music singer Jason Aldean on the last day of the three-day Route 91 Harvest festival when the shooting started from a room across the street at Mandalay Bay Resort and Casino.
Investigators say Stephen Paddock, 64, who lived in Brevard County from 2013 to 2015, was the triggerman. He killed himself in his 32nd floor room after the shooting, they said.
His brother, Eric Paddock 57, who lives in east Orange County, said Monday he had no idea what could have set his brother off.

Chad & Leslye
Want to know more about Chad and Leslye? Get their official bio, social pages & articles on Magic 107.7 - Orlando!
Read more