Professor's empathy moves student to tears: Please bring your baby to class A college professor has offered the most heartwarming solution to a student the next time she can't find last-minute child care: Just bring the baby to class.
It happened when 21-year-old single mom Morgan King emailed her professor earlier this month after missing class because she couldn't find anyone to care for her 3-month-old daughter, Korbyn.
NBC
"I started crying," Morgan King said of her professor's kind response to why she missed class earlier this month.
The therapeutic recreation major then emailed her professor to explain her absence. The response she got left her in tears.
"I'm so sorry that childcare issues are what caused you to miss class today," wrote Sally Hunter, a professor at Tennessee's Department of Child and Family Studies.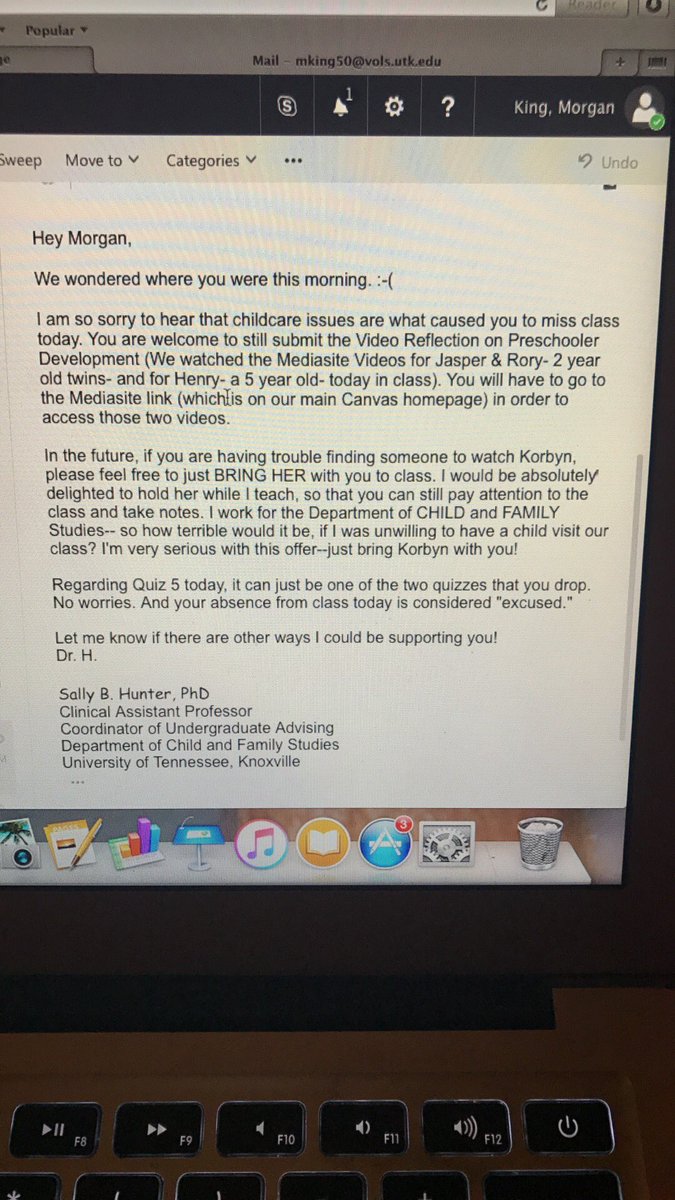 Follow

Morgan King

@morgantking

Told my professor I missed class yesterday bc I couldn't find childcare & this was her response. I'm literally crying. So blessed/thankful

11:54 PM - 15 Jun 2017
"In the future, if you are having trouble finding someone to watch Korbyn, please feel free to BRING HER with you to class," she said. "I would be absolutely delighted to hold her while I teach, so that you can still pay attention to the class and take notes."
King posted a photo of her professor's email in a tweet that quickly went viral.
"So blessed/thankful," she noted at the end of her post, which has been liked more than 25,000 times and generated hundreds of comments and praise for the professor since it went up June 15.

Chad & Leslye
Want to know more about Chad and Leslye? Get their official bio, social pages & articles on Magic 107.7 - Orlando!
Read more