This Mom Made '1' Cookies For Her 1-Year-Old's Birthday But They Turned Out...Different... On Sunday, a couple named JT and Jen from New Jersey started planning their 11-month-old's birthday, which is coming up on June 17. They decided to follow family tradition and make cookies in the shape of a 1.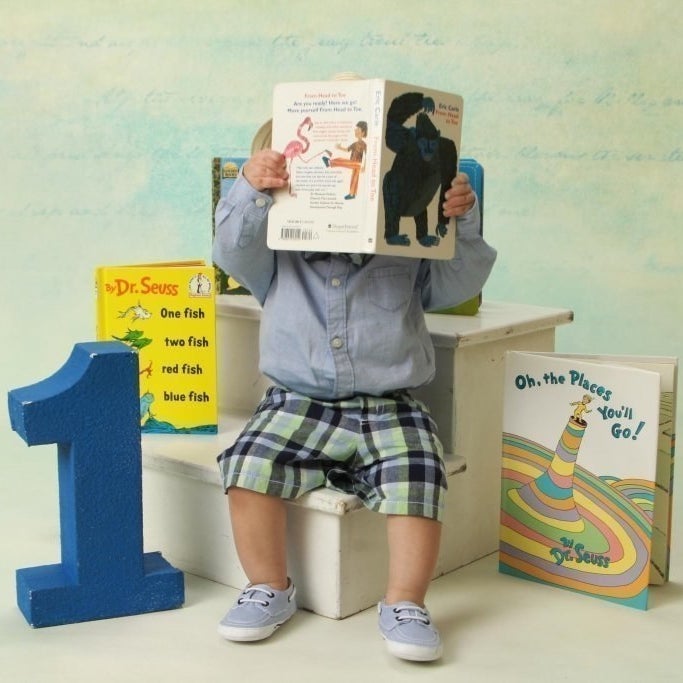 JT / Jen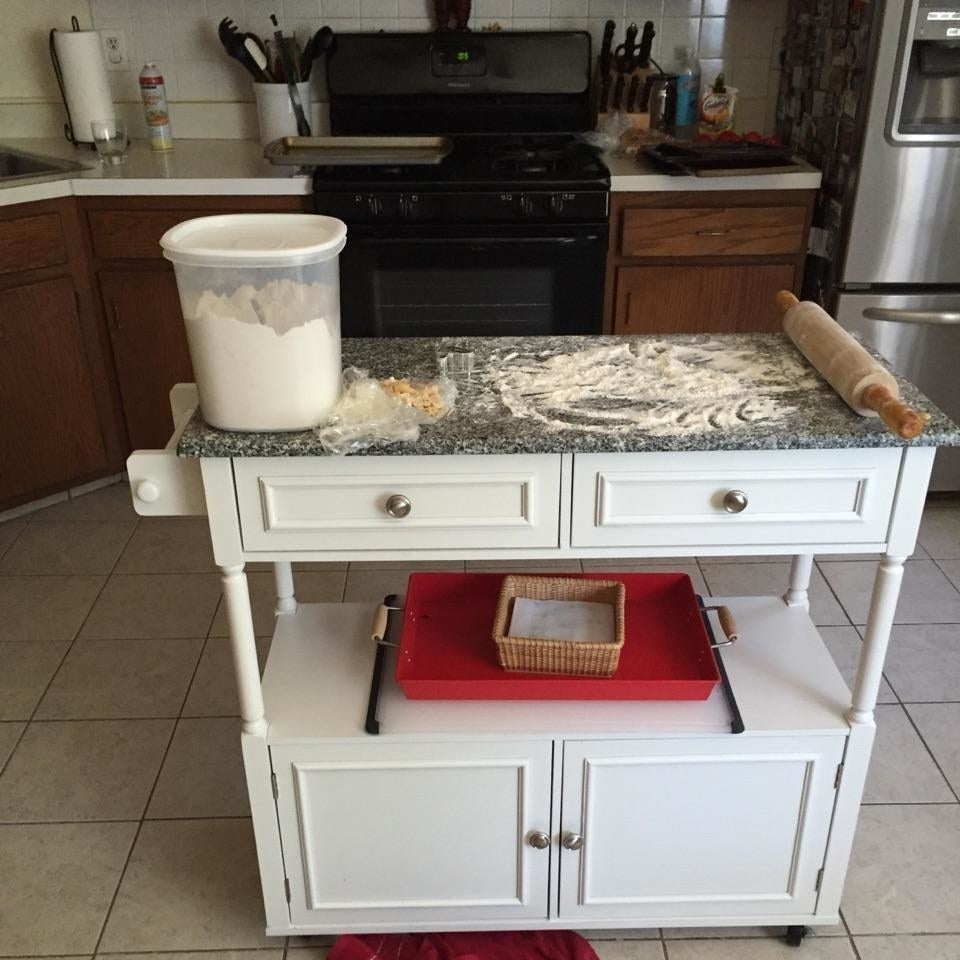 JT / Jen
Jen told BuzzFeed News it was her only free weekend ahead of her son's birthday, so she had to make the treats a whole month ahead of time and freeze them.
"My husband's birthday is this weekend and my daughter's birthday is next weekend, so I had absolutely no time," she explained.
Jen said she used the "1" from an old set of cookie stencils and spent EIGHT hours in the kitchen making a total of 189 cookies for the party.
JT / Jen
JT / Jen
The parents are expecting 30-40 people that day, and they figured these would be good party favors.
"We usually put four of them in a bag," Jen said. "My mom did this growing up. I used the same cookie cutters from when I was little."
They'd previously baked a huge batch of "4" cookies — which turned out great — for their older daughter's birthday.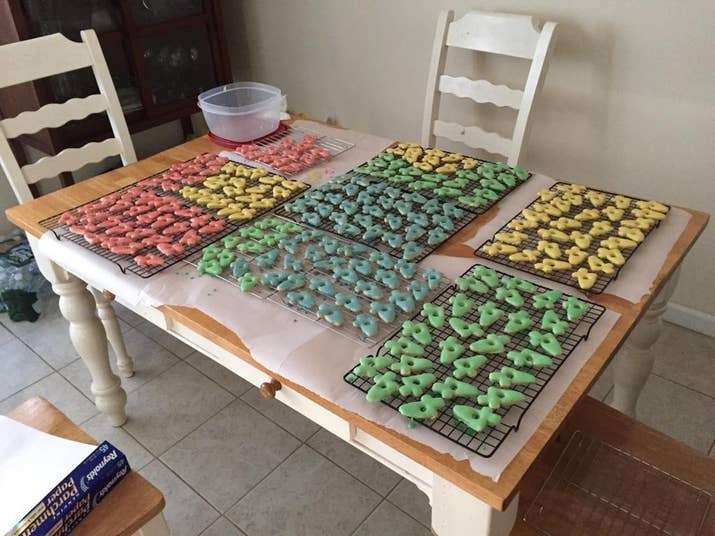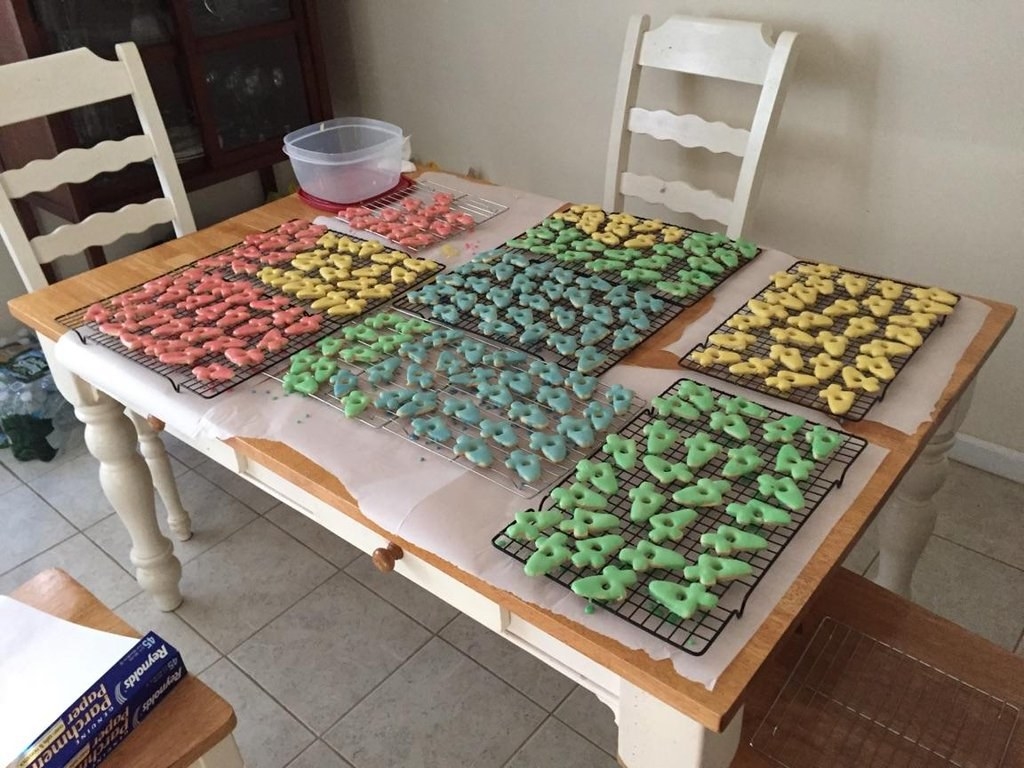 JT / Jen
When the "1" cookies were finished, frosted, and cooled, JT said, he walked into the kitchen and started to look at the "1s" sideways. "I don't think they look like 1s," he said. JT thinks they look something else altogether. And he can't unsee it.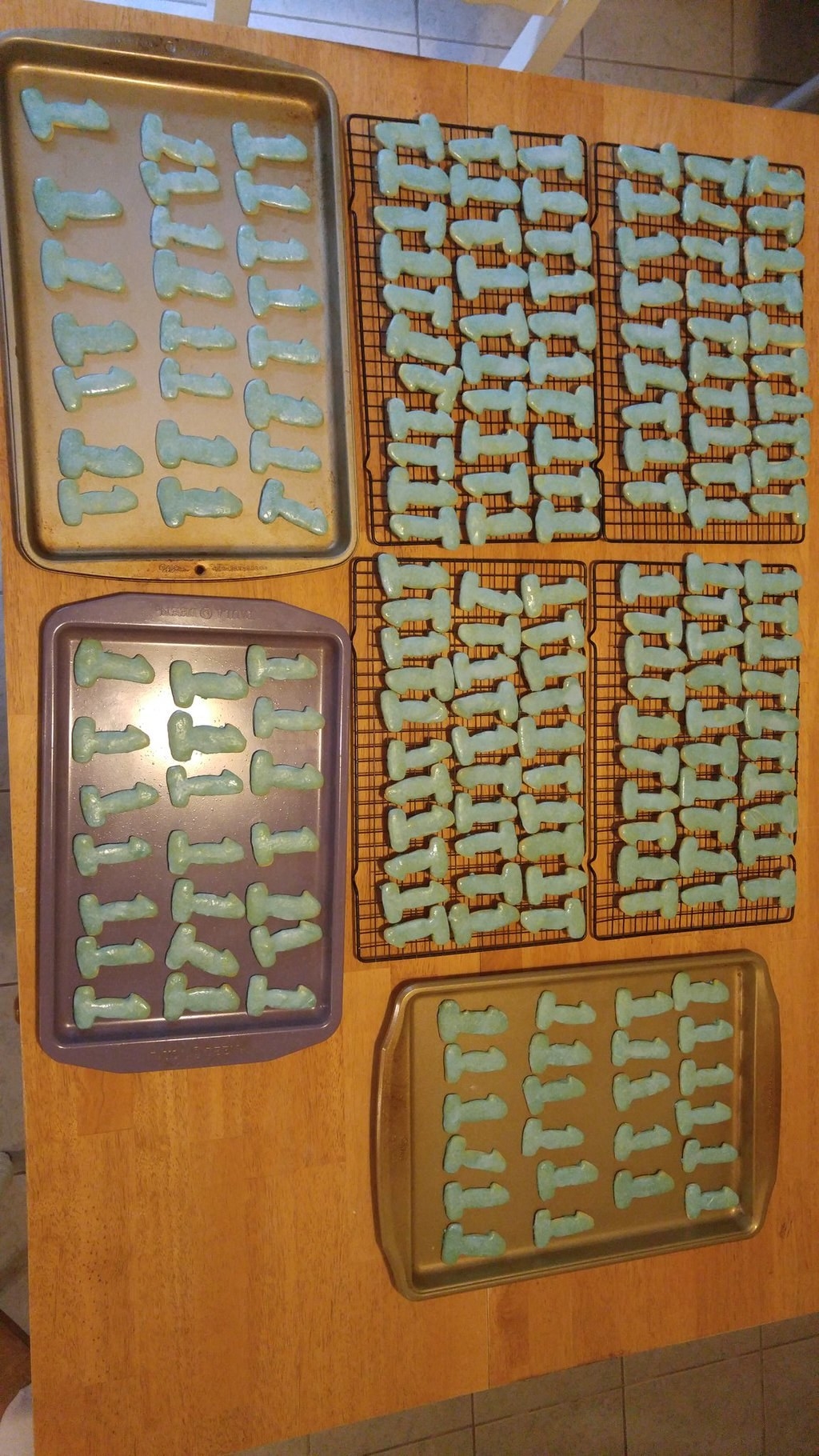 JT / Jen
"I'm refusing to acknowledge it!" Jen said, defiantly. "I still don't see it."
JT / Jen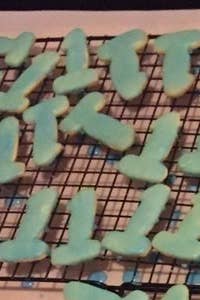 JT / Jen
She said she's spent too much time making them to see anything other than sweet, innocent number 1s for her sweet, innocent soon-to-be 1-year-old baby boy.
But JT couldn't stop snickering about it. He shared the photo of the cookies online (which has since gone viral), and people came strapped (ugh, sorry) with jokes.
28 May

Mr. 1 Cookie

@Jaberuski

@MoTiioNzx I'll let our guests eat them
Follow

Kai Azor

@KIDVIDEO55

@Jaberuski @MoTiioNzx There gonna be a hit at the 'AVN Awards'.

9:21 PM - 29 May 2017
28 May

The Other Simo

@TheOtherSimo

@eGOmarine @Jaberuski @Swoop_AA These cost extra at Voodoo Donuts.
Follow

🔥HOT CHOCOLATE🔥

@eGOmarine

@TheOtherSimo @Jaberuski @Swoop_AA So much for leaving them the "tip"

9:29 AM - 29 May 2017
"Just be glad your son isn't turning 10..."
28 May

maub

@earlmaub

@Jaberuski No. 1 does flow from what those cookies look like
Follow

Mortimer Snerd

@cb4uva

@earlmaub @Jaberuski Just be glad you son isn't turning "10". Imagine the fun they would with those cookies......

10:09 PM - 28 May 2017

Chad & Leslye
Want to know more about Chad and Leslye? Get their official bio, social pages & articles on Magic 107.7 - Orlando!
Read more