Kate Middleton Was Just Awarded A Fancy New Title By Queen Elizabeth
On her eighth wedding anniversary, Kate Middleton received a prestigious honor from Queen Elizabeth. The long reigning monarch awarded her granddaughter-in-law with a fancy new title: Dame Grand Cross of the Royal Victorian Order. This is the highest rank of the order and awards for the RVO are made personally by the Queen, which must make this gesture extra special for Kate.
Royal reporterOmid ScobieexplainedKate's new title on Twitterfor those less familiar with how the monarchy works. "The RVO was invented byQueen Victoriain 1896 to allow her to personally thank and honor people who had helped her directly, or represented her across the Empire," he wrote.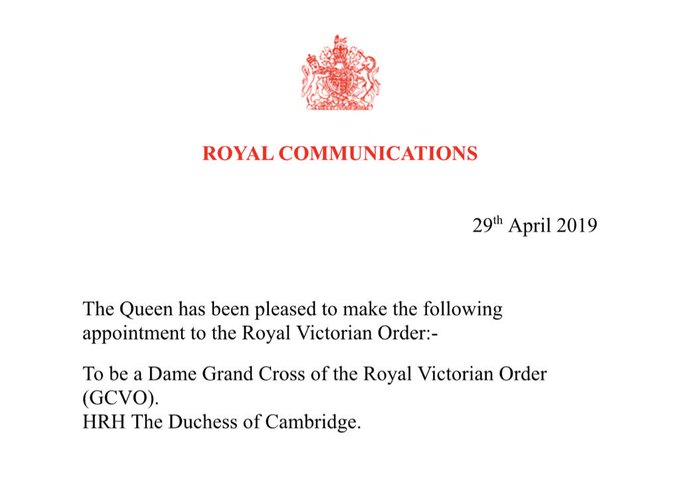 Buckingham Palace confirm that the Duchess of Cambridge is to be a Dame Grand Cross of the Royal Victorian Order.
Kate follows in the footsteps ofCamila, Duchess of Cornwall, who was also awarded this title eight years after she marriedPrince Charles. This honor recognizes their work on behalf of the monarchy during their time as members of the royal family. Since her wedding in 2011, Kate has supported numerous causes, such as early childhood development and mental health awareness.Prince Andrew,Prince Edward,Prince Philip, andPrince Harryare Knights of the Royal Victorian Order, as well.

Chad & Leslye
Chad & Leslye on Magic 107.7!