Scars To Her (Princess Eugenie's) Beautiful
For many brides what to wear on their big day is one of the most important decisions they'll make.
Ivory or white? A-line or mermaid? Long or short? Fitted or puffy?
But for Princess Eugenie there was an extra factor at play.
The Queen's granddaughter had major surgery on her back to treat a curvature of the spine at the age of 12.
Sixteen years on, and the princess chose to wear a wedding dress that showed her scar, saying she hoped it would honour those who had helped her and inspire others with the condition of scoliosis.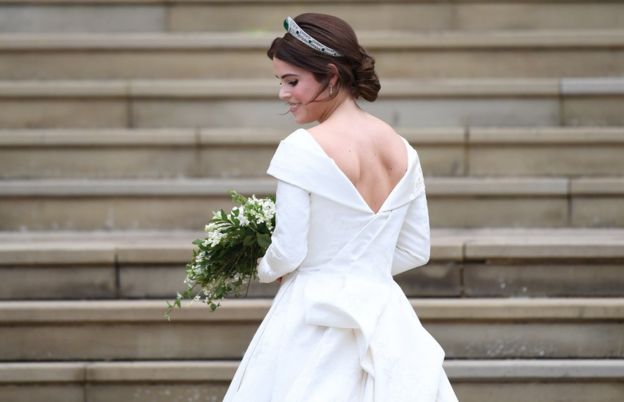 Image copyrightEPAImage captionThe dress was designed by British-based Peter Pilotto and Christopher

Chad & Leslye
Chad & Leslye on Magic 107.7!